HUGE IRISH WILDFIRE REVEALS WWII EIRE SIGN ON BRAY HEAD
A massive sign from World War II warning bomber crews, that they were entering neutral Irish airspace, has been revealed thanks to a coastal wildfire.
A large gorse fire last month exposed the huge signal at Bray Head on Ireland's east coast. The sign spells out the word "Eire," which is the Irish word for Ireland.
Designed to signal to Allied and German aircrews that they were entering neutral territory, the sign is one of dozens that were built around Ireland's coastline, most of which are no longer visible.
Built from stones on a headland, the Bray's Head sign had been hidden for years by thick undergrowth. However, recent aerial photos taken by a Irish Air Corps clearly show the wartime signal.
Continues below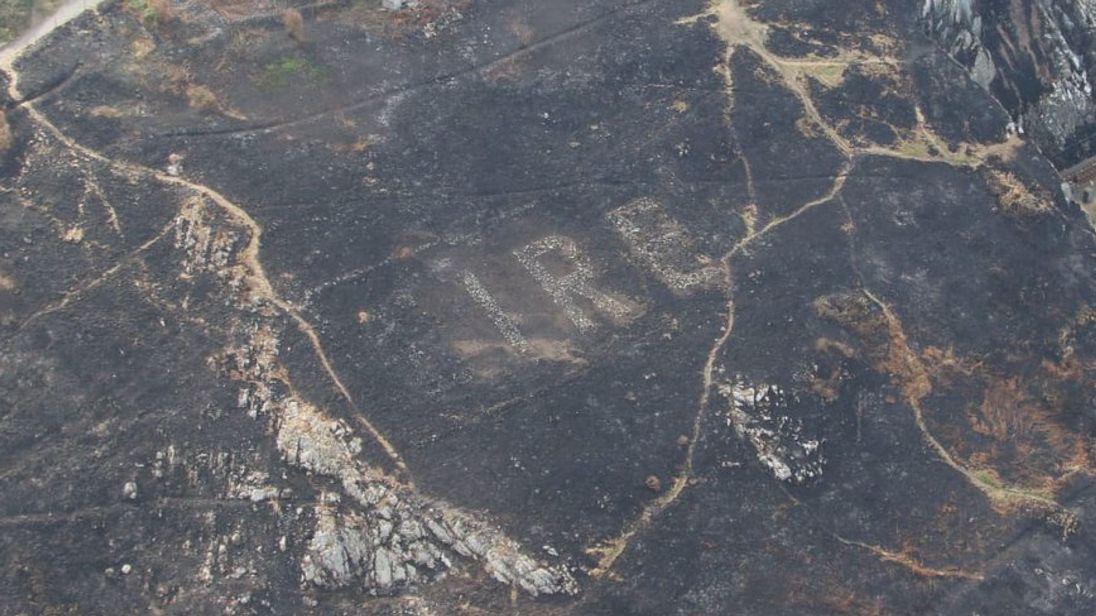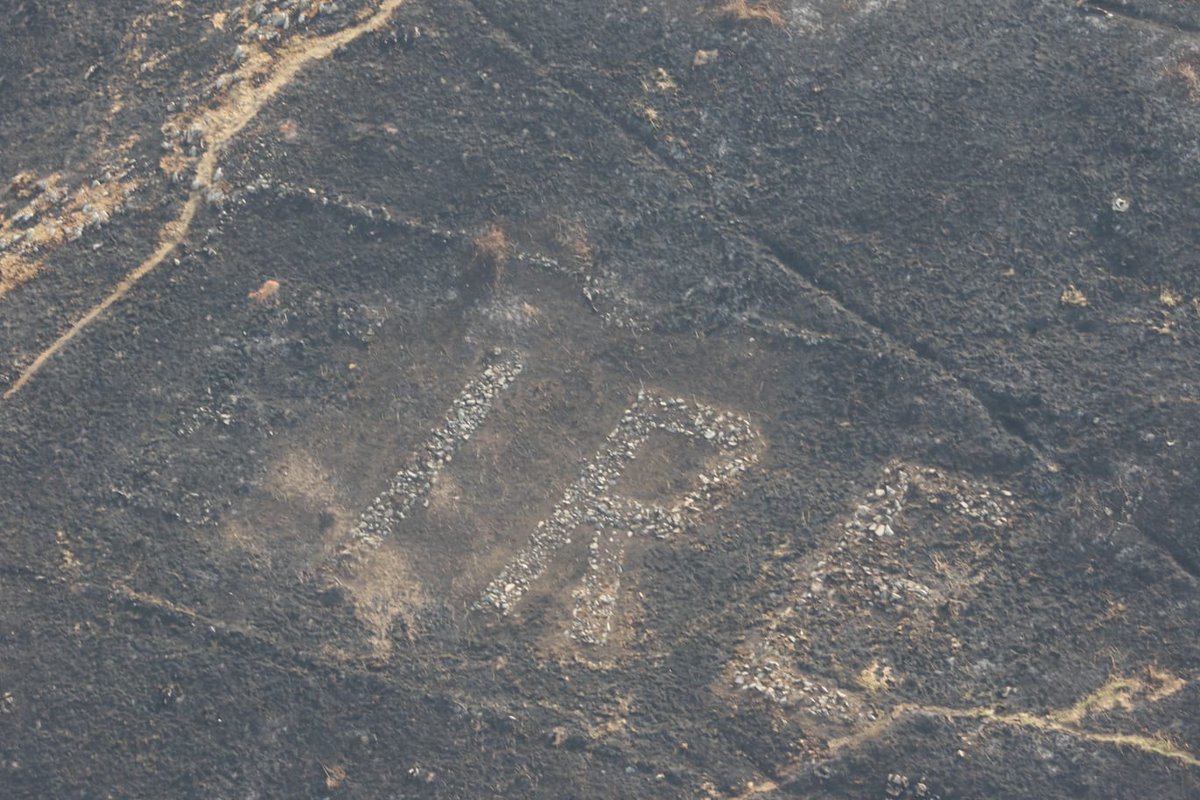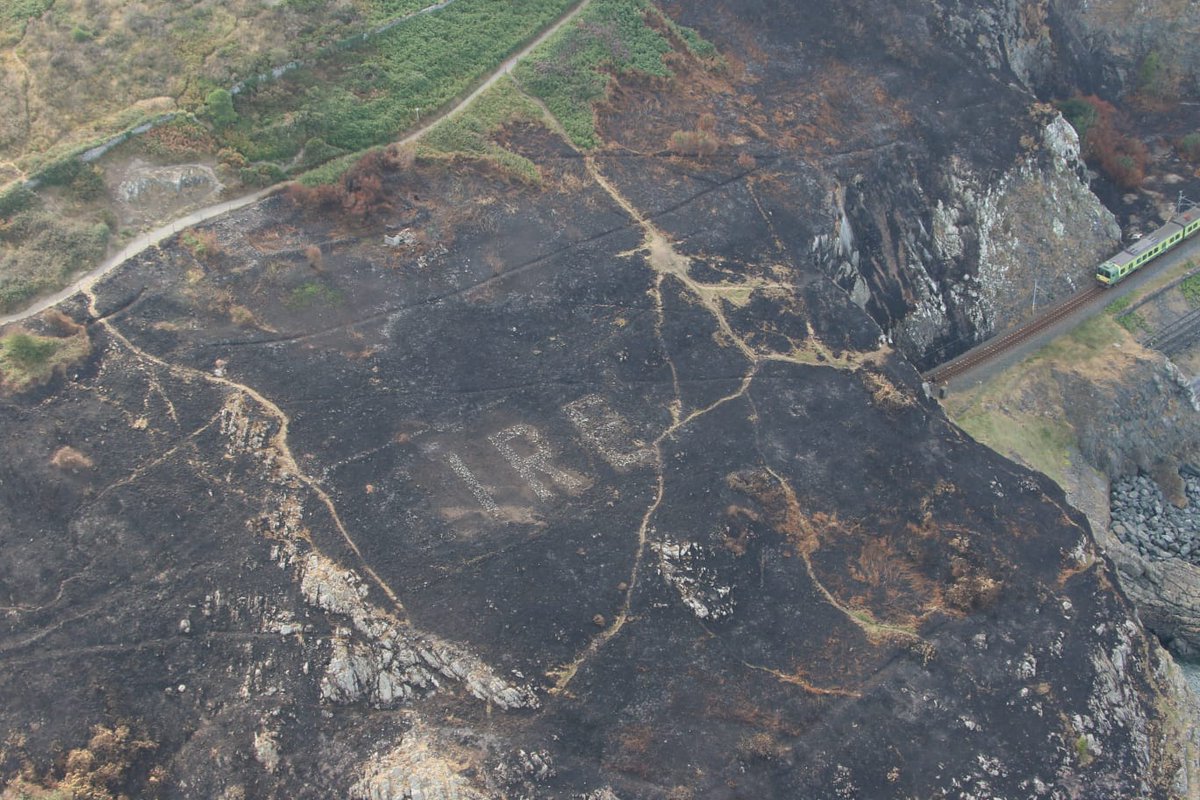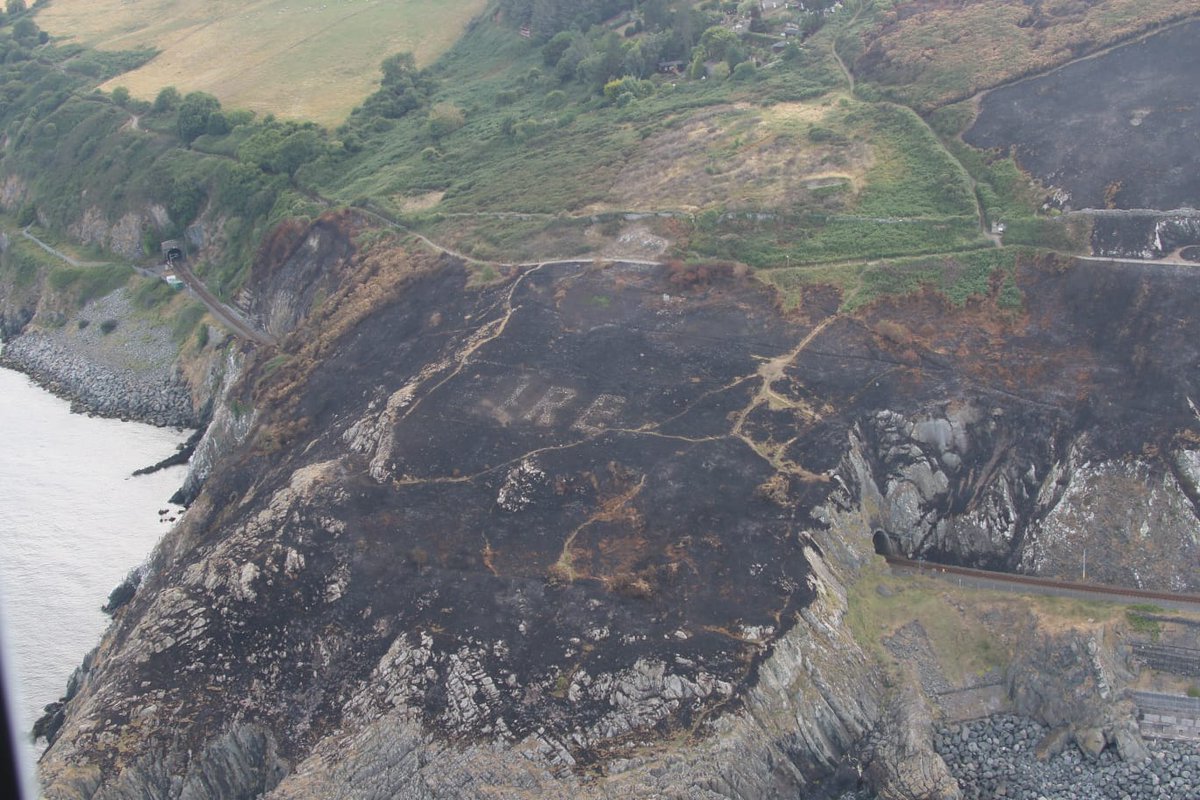 Follow Donegal Weather Channel on other social media platforms by clicking the icons below